Rumaillah Services
Rumaillah Services is a leading specialist in office design &turnkey fit-out, office demountable partitioning, refurbishment and furniture supply as well as project management. The company creates world class working environments for occupiers throughout Qatar.more..
Rumaillah Warehouse Equipment
A leading provider of products to the warehouse, office, residential and commercial building.Specializing in various types of doors, overhead doors, specialized security products as well as storage, shelving and racking.Maintenance division offers repair and servicing for each product we offer.more..
Storage Division
Storage Division offers shelving and storage solutions to suit a diverse range of working and living space within warehouses, offices, schools, department stores & supermarkets as well as within private residence. more..
Rumaillah Motors
Rumaillah Motors has been at the forefront of providing solutions to industries needing equipment within warehousing machinery, materials handling, aerial access, port handling solutions and Cleaning Solutions.more..
Rumaillah Facilities Management Co.
Providing total facilities management package to clients acting as a 'One Stop Shop' solution for building maintenance and resource management.more..
Rumaillah Construction
Areas of expertise range from design and build of steel structure buildings, commercial offices, retail interiors, total building refurbishment as well as temporary structure buildings suitable for warehouse and offices using relocatable systems.more..
Rumaillah Logistics
A successful global freight forwarding and custom clearance company, offering complete end-to-end services from initial packaging of cargo to warehousing through to final delivery as well as third party logistics services. more..
Rumaillah Vehicle Maintenance
Offering total vehicle maintenance and repair services using the most modern equipment and qualified mechanics covering small and medium sized vehicles as well as buses.more..
Apton Partitioning Limited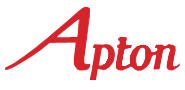 Apton Partitioning is one of UK's oldest partitioning manufacturers started in 1973 by Dexion Group of Companies and became wholly independent in 2003, operating from modern manufacturing facilities in West Midlands, UK with long history in carrying out partitioning projects in the UK and the rest of the world.
Apton Middle East operations started in 1990 and has been successful in carrying out prestigious partitioning projects in the Middle East in general and the State of Qatar in particular. It has installed more partitioning in Qatar than any international or local companies.
Apton's Middle East sales office is located in Qatar with a full-time Area Manager and support staff and with authorized dealers throughout the Middle East each carrying large amount of stock to meet the demands of the local market.
Apton range of products covers various areas of office partitioning with fire and sound certificates, and all these certified by local and international authorities.


01902 385 250
01902 385 255
enquiries@apton-partitioning.com