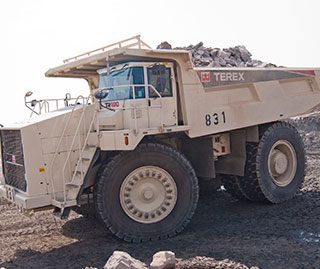 With two decades of experience in the Middle East, reinforced by over 60 years of global manufacturing experience, Terex Trucks is further strengthening its position in the region by appointing Rumaillah Motors W.L.L. as its dealer in Qatar.
The partnership with Rumaillah Motors follows Terex Truck's recent acquisition by Volvo Construction Equipment, and will enable the manufacturer to lay a strong foundation for future growth in the Middle East.
Etienne Lalande, regional sales director for Middle East and North Africa said of the agreement: "Rumaillah Motors is a first-class company that has a wealth of experience working with major contractors in Qatar. Their ethos of providing strong customer support and satisfaction fits well with Terex Trucks and we look forward to a fruitful future working together".
Terex Trucks produces off-highway articulated dump trucks from 25 tonnes to 38 tonnes payload capacity, and reliable rigid dump trucks from 41 to 91 tonnes payload capacity. All Terex Trucks machines are designed for heavy-duty hauling operations and enable high productivity through even the most extreme working conditions, which is especially beneficial in Qatar's dry, dusty environment.
Rumaillah Motors is part of the Rumaillah Group. It provides material handling, aerial access and construction equipment across Qatar. Operating a fleet of product support units equipped with advanced diagnostic tools, the company operates a rapid customer service response 24 hours a day, 365 days of the year.
"In today's business it is important to find a strong partner that you can trust," commented Rauf Malik, general manager of Rumaillah Motors. "We believe that this agreement with Terex Trucks will help us to further enhance our first-class service to customers in Qatar. Providing practical, innovative and quality products has earned Rumaillah Motors a reputation for being a dedicated, dependable and diverse partner. With a focus on providing complete solutions in Qatar's changing landscape, we are proud to begin our partnership for sales and support of Terex Trucks Off-highway equipment on an exclusive basis," concluded Malik.
Source: Terex Trucks Click here
< back